If you don't know what a Tsum Tsum is, google it now, thank me later. If you have an iPhone, download the game and see how quickly you get addicted (took me about a minute).
So my Tsum Tsum addiction is fairly deep set now, so when I was browsing Etsy for Disney goodies I instantly fell in love with these vinyl decals from SkinDR: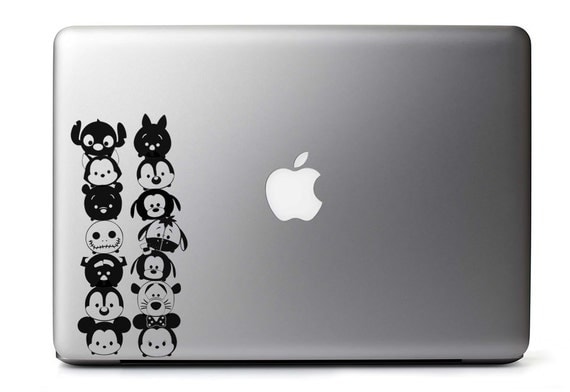 I've been looking for a way to Disney-fy my car some more for ages; I have a Mickey aerial topper, but you can never have too much Disney, so these were perfect!
I ordered the mini-sized decals. You can buy them in black or white and individually, 5, 10 or all of the designs, but for me there was only one real choice: ALL. After arriving well within the estimated time, I set about applying them. They come individually so you can choose your own layout, which was perfect because it meant I could fit them around the shape of my rear window, like so!
The application was so easy, and there's a helpful video tutorial if you need extra guidance, but really it was as simple as peel, stick, scrape, peel!
Ta-dah! I'm actually missing Pluto here, a small error, but really quickly resolved with great service from the shop owner, so he'll soon be added to my little stack 🙂
I can feel a fresh addiction forming..
And Mickey and Chip love them too!
These sweet stickers would brighten up anything from tech to appliances to furniture; I challenge you to find something they wouldn't look totally adorable on, so really you've got no excuse not to buy some!
°o°