The best kind of couples are Disney couples. They're the couples that us mere humans strive to base our relationships on, just without the grand castles or evil villains!
And with basically every Disney film featuring a fabulous pairing, choosing my favourites was really hard, but here goes nothing!
1. Rapunzel and Flynn
I know, its no surprise that I've got these two on my list, you all know how much I love this film! Those relationship goals are real guys.
2. Eve and WALL-E
This film is totally underrated, but how can you not see these guys are adorable? I mean, he travelled through space for her!
3. Ellie and Carl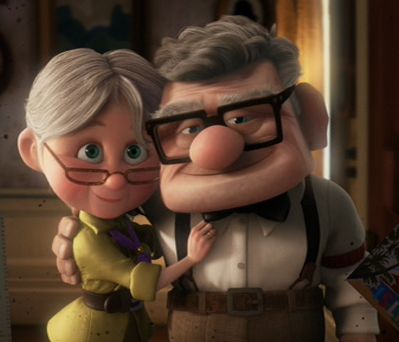 A lifetime of true love in a short film opening, and gets us right in the feels!
4. Meg and Hercules
As a girl of sarcasm, Meg is fabulous in my eyes, and who can say that diving into a pool of dead souls to save the girl you love isn't a big enough gesture?
And, without a doubt, the best Disney couple ever..
5. Mickey and Minnie
I don't think I need to caption this. These guys = the best.
Do you have a favourite Disney couple?
°o°