With the turn of December, Fridays are turning festive!
Christmas is always a treat for all the senses, so this week I'm sharing my favourite smells associated with this magical time of year!
1. Snow Fairy shower gel
This is my absolute FAVOURITE seasonal product ever! This glittery beauty smells like unicorns, rainbows and candyfloss and I love it.
2. Gingerbread baking
Whether its cookies or a house, that glorious scent wafting from the oven marks the start of festive cheer!
3. Salted Caramel Yankee Candles
I know there's nothing specifically Christmassy about salted caramel, but these Yankees have such a warm decadent smell that I always save them for winter nights.
4. Roast dinners
A good roast has many different components, but when all those smells mix together it creates a symphony of smells that is Christmas dinner heaven!
5. Fort Wilderness candle from Maple and Whisky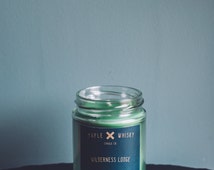 This pine-y scented candle reminds me of Christmas trees and festive cheer!
What smells do you associate with Christmas?
xoxo